I'm linking up today with one of my favs,
Narci
, for Friday Favorites!
I was a little blank on what favorites to post about today.....perhaps because I just hosted 7 toddlers and their mamas at my house for our bi-monthly Square One playdate. Actually Square One was a first time mom's ministry I did, and it's a favorite of mine! But that deserves it's own post, so maybe I'll do that next week.
But I just opened my bathroom drawer and just realized I've never post anything about beauty products, so I'll give you my top 5. I'm not a HUGE beauty product addict, I get nervous that I'm gonna spend a bunch of money on something and not like it. Plus, in this season of life, I just don't spend a lot of time on makeup, etc. I do what works and move on. But all these things are currently in my drawer!
1) I have used Bare Minerals makeup (especially the foundation) for years, and I am a LOYAL customer of their moisturizer. This is their new version of the Nourishing Cream, and I like it even more I think. It is not slimy or too thick OR too thin. It is a little pricy ($32-ish) but a little goes a long way. I moisturizer is one thing I think you get what you pay for. When I was pregnant, I tried a cheaper moisturizer (crazy-I know right-must have been the hormones) and my face literally turned RED and started peeling. Jeremie was like "Babe: RUN DON'T WALK to Ulta and get your stuff".
2) I am also not a big hairspray user. This is not for any O-Zone layer reason (even though maybe it should be?) but my hairdresser used this Big Sexy Powder Play on my hair a few years ago and it worked even better than hairspray for me. It have me volume at the roots without weighing my hair down. Again, it'll cost you about $16, but seriously, I think a whole bottle lasted me like a year!
Funny story-when I was pregnant, I was WAY too paranoid about chemicals during my pregnancy. (I think we just know too much these days people.) So I took this stuff to my OBGYN and asked him to look at the chemicals and see if I could still use it. Ya'll-my OB is the funniest man alive and he looked me straight in the eye and said "Yes, Mama, you can still have Big Sexy Hair."
3) My father in law is an amazing gift giver and every year he gives me and my sister-in-law perfume. He ROCKS this. But my FAVORITE is this Jessica Simpson "Fancy Love", so he's got this one on repeat. Favorite perfume ever!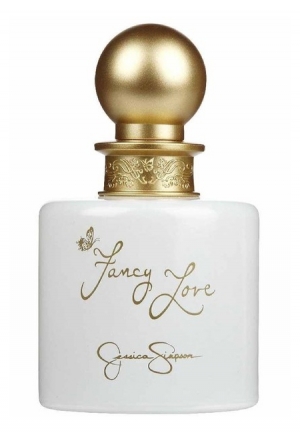 4) In the past couple years I've become a huge Bath and Body Works fan again. Do ya'll remember when Bath and Body Works got popular? Oh dear, the smell of Country Apple takes me RIGHT BACK to 7th grade! Every girl had some in their locker and doused sprayed themselves with it between classes. I also loved the Fresia scent too. Now my favorites are the Aromatherapy line, specifically the Lavender Vanilla, Eucalyptus Spearmint and Eucalyptus Basil. Right now, I'm really on a Eucalyptus Basil kick. All you mamas out there know how PRECIOUS a hot shower can be (it's essentially the ONLY PLACE that your child cannot follow you in to). So an extra nice smelling shower gel just makes me happy these days.
5) For eyeshadow.....ya'll I have literally used the same colors since HIGH SCHOOL. That's Circa 1998. If Cover Girl ever discontinues the Shimmering Sands trio, I literally won't know what to do with my eyes. I have switched out lots of eyeliner and mascaras, but these particular colors just work for me. If I'm doing "full makeup", I use the lightest color all over (up to my eyebrow,) and then contour with the dark brown. Then I kind of blend it together with a small brush. If I'm just slapping on something, I simply use the middle color on my eyelid. Ladies, this is not a strategic or professional tip, I think I just got lucky when working with showchoir makeup in high school and found what works for me! I would offer a pic of myself....but I'm not.
So there you go! Those are 5 products that I use almost daily......
Let me add something....and this is not an "Ad"....but I think a lot of beauty is mental. I love to compliment people when I like their outfit/hair/makeup, etc. Because honestly, I don't think we compliment each other enough. I also think we are SO critical of ourselves. To be honest, (and people, don't roll your eyes, there's always somebody younger AND older than you) as I hit my 30's I'm seeing it.....the tiny crows feet showing up, the dark spots...I feel more tired at the end of the day. BUT in the last two weeks, I've had two different people give me compliments about my appearance. And it made me feel SO GOOD! And the compliments they gave me sounded so RANDOM to me! Like I didn't even notice that on myself! If you've never heard of the Dove Beauty campaign, they have some neat videos about this; that others see you different than you see yourself!
Check
this one
out; it's amazing. And, yep, I admit, I almost shed some tears!
Happy Friday folks!