It's FRIDAY folks, and today I'm linking up with
Erika
to talk about some of my favorites!
There is no theme, rhyme, or reason to my favorites this week! I'm worn out from our first official week of "summer." AKA-season of no childcare. Wink Wink.
1) My friend Lindsey and I attempted to have "big girl" brunch the other day (little ones included.) A "big girl brunch" just means that you aren't going to Chic-Fil-A. Don't get me wrong, I LOVE Chic-Fil-A, and honestly in would have been the wiser choice between a fidgety 6 month old and a bored toddler. We hit up a popular new joint in Plano called
Hash House A Go Go
. I have no idea where this name came from, and I don't care. Just look at this GLORIOUS PLATE of french toast. Dipped in banana cream. Topped with Maple Syrup Reduction. Let me tell you what didn't get a reduction. My waistline. One of those, "Oh My Gosh, I'm gonna have to unbutton my pants" moments. I'm still doing lunges to recover from this one meal. It was worth it though. Definitely one of my new
favorite
restaurants!
Please note the snack cup, coloring paper, and Fisher Price remote next to my award winning meal.
Greyson clearly hated it.
Lindsey got the Red Velvet pancake. I was skeptical, thinking it would be too sweet, but oh my sweet goodness. It was heavenly perfection.
2) Shorts season is here people, like it or not. Personally, I like me some Fall style...jeans...leggings, boots. I mean, what's better than to be TRENDY is to be wearing an over-sized sweater with stretchy leggings? Please and thank you. But I digress; it's about to be 105 degrees, so I've gotta prepare.
I
favorite
shorts are the
J Crew 4" chino shorts
, they are the perfect fit for me. The pockets don't stick out (what's up with that by the way?), they don't ride up, and they're the perfect length. Not too long and not too short. Also, they wash and dry perfectly. Don't really even need ironing! (But I avoid ALL ironing unless absolutely necessary.)
Anyway, everything on
J Crew's
website is 30% off right now, even sale styles! Several colors are on sale; I grabbed the navy ones for $26! I've got some hot pink one's and plan to keep adding to my collection.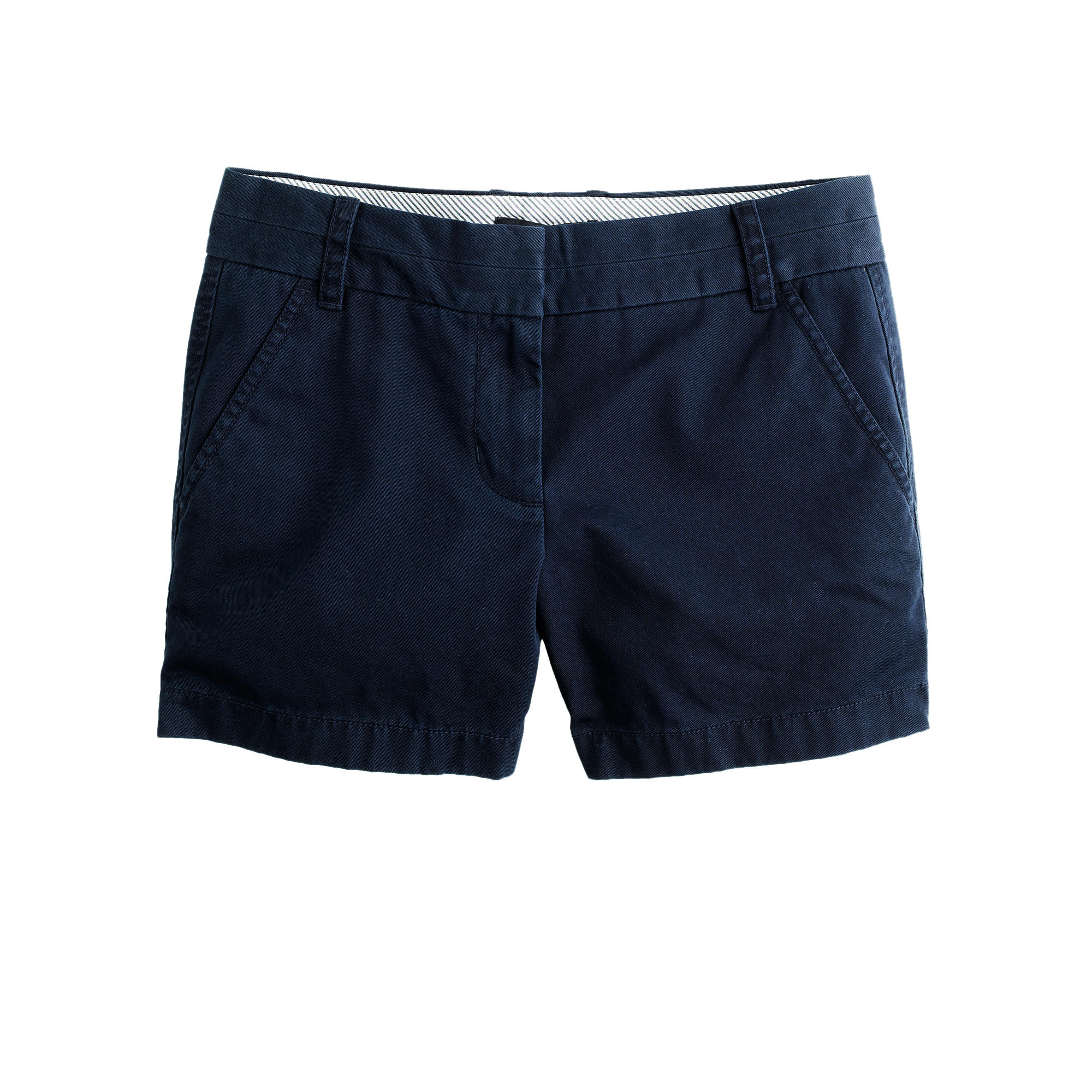 3) Speaking of shorts season, I've gotten back in the gym and it feels so good! Actually, no, it literally feels like a coyote is gnawing on my quads, but beauty is pain, right? Group classes are my favorite because I am not self-motivated or creative enough to work out on my own. The time goes by so much faster! Plus I just feel a little silly next to Rocky whose dead lifting 295 pounds and I'm over here with 5's working on my triceps. My gym has great classes and great childcare! They even have a kid's "cinema" complete with little theater seats! Greyson didn't want to leave The Little Mermaid!
Maybe if I keep up my workouts, I'll be in the 3 INCH CHINO'S!!!! ; )
4) Oh dear, I've got a new favorite show on Netflix called "Hart of Dixie". I just wanna bawl up with a bowl of ice cream and binge! It's SO silly and brainless, but that's exactly what Mama needs at the end of the day! It's set in the South, so you can't beat that!
5) It's only been a week, but working on our bucket list for the "Summer O Fun" is already a
favorite
! We've checked off two more things this week, which I'll catch you up on next week! One was a FAIL and one was a WIN. ; ) You can read about our complete list
here
.
Hope ya'll have a great weekend! Happy Friday!